international online marketing of fine arts companies.
Have you noticed that the title of this post is meant to be a pun? Well, before you read on, I would like to comment that this article is specifically aimed at managers of manufacturers of fine arts products with international presence that want to improve the effectiveness of their international online marketing strategy. If you do not work in this sector, but you are interested in this topic and your company offers highly visual items, the points and insights developed here will be interesting and useful all the same.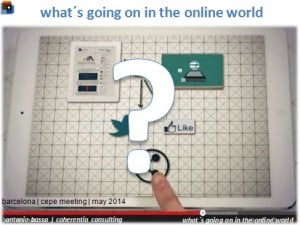 ---
shall we start?
Imagine a business sector…
_whose features make it one of those for which the new (or not so new) online world may play an important role commercially speaking;_where all participants (manufacturers – retailers – end consumers) get great benefits thanks to the Internet;
_where the Internet allows them to cross the border of what they do. Currently, they can reach previously unthinkable places and they can do so with much less effort as far as necessary resources are concerned. This, in turn, allows them to develop highly powerful international networks;
_where what manufacturers offer, retailers distribute and the end consumer does with what they buy them is, above all, highly visual. Image is key to both the object of transaction and the end result of its use;
_where the yearned-for creativity, whose importance is highly emphasised today, plays a key role and is intrinsic to the sector;
_where all or almost all of the tools that can be used today to develop effective online marketing strategies are available to almost all participants: all sorts of websites, e-commerce platforms, social networks, blogging, online advertising, video marketing, apps, computers, smartphones, tablets, laptops, etc. You name it;
_As we are speaking of a global sector and every market has its peculiarities, it is advisable to adapt to them for greater impact at a local level.
These are some of the common and main features of the international fine arts sector, which will condition the result of its international online marketing actions.
doing it well sure looks easy, right?
I have had the opportunity to be invited by Talens Spain to give a presentation to several managers of CEPE member companies, a European organization, which brings together, among others, leading manufacturers of the fine arts sector on the European and international scene.
I was especially excited about the presentation, because, apart from being an businesses advisor for online strategies, I am passionate about painting, as I am myself an abstract artist (please see here), thus, I do not just buy and consume what is offered in this sector, but I also am – like so many other artists and art lovers – a big consumer of digital content related to fine arts.
That is why the goal of my presentation was to give you a fast overview of what is happening in the online world, make you aware of the digital needs of end users, comment on the shortcomings I have detected in the online presence of many companies in your sector and give you ideas on how to increase the impact of your Internet promotion, provided you decide to change the chip and adapt to the new digital reality.
---
what are the challenges these companies are facing?
1. One of them is to understand that the end buyers of what is manufactured (enthusiasts of any painting technique, established artists and newcomers, art students, school teachers, children, adolescents and adults, who decide to return or start …) are active users of the online world and are largely present in many social networks.
2. You should be clear about some of the advantages digital media offer to end consumers:
• accessing information which was previously not so easily accessed;
• connecting with other enthusiasts from all over the world (soul mates in terms of art styles);
• sharing opinions, tips and advice with them;
• training oneself in virtually any technique;
• getting inspired;
• displaying, promoting and selling their creations;
• acquiring what they need to carry out their creations …
3. The next challenge they are facing is to clearly define whom their Internet communication is aimed at and incorporate the language of that target group on their websites, social network communications, blogs and other online promotion tools they use. If you want the end user to find you and see you in an increasingly saturated world as to digital content, apart from getting to know them and knowing their needs, you must stop using the language you have typically applied when addressing the distribution channel.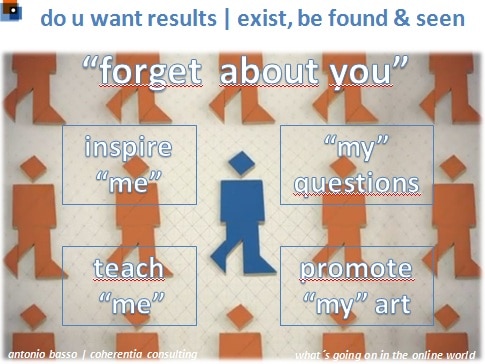 4. You should not only speak the language of the end consumer, but do so in their language if you wish to improve the recipient's experience. English is the universal language. OK, let us accept this fact! But many out there would prefer to read or listen their native languages. It is quite obvious, right? This applies to texts, images and videos (a tool which is widely used in the sector).
5. Following up on the above, if you really want to provide value to the end consumer it is crucial for your online contents and strategies to be designed to inspire and train them, as well as answering their questions and doubts, and even help them to showcase and promote their art.
6. You should integrate those online promotion tools that bring you closer to the end consumer and do so with a global and strategic vision. Very often, many of these companies understand online marketing in terms of parts (a website on the one hand, some social networks on the other, some videos on another, a blog, a news section, an online ad …), instead of integrating them all as a strategy, in which each tool feedbacks the other ones, while each of them tries to find a niche on their own.
7. A lot of these companies speak and communicate in much the same way, which makes it impossible for them to be distinguished and, as we have seen in previous posts, has a direct impact on sales margins, since the end consumer ends up choosing the cheapest option when arriving at the point of sale (whether physical or online), if they do not notice any difference at all.
8. In their «promotional» videos, you blatantly notice that they are advertisements rather than educational tools that capture the prospective end consumer's attention, as they provide them with high value without second thoughts, a detail which shall potentially have greater impact and viralisation.
During the talk we also addressed the following topics:
_ The amount of resources (time and people) that are needed to do things well;
_ How important traditional marketing concepts still are;
_ How to measure the effectiveness of what is done online;
_ What the possible role of e-commerce is in your business strategies;
_ What the produced video contents should be like;
_ How cultural differences between countries affect the strategies …
In addition to a number of other subjects, which, at least for me, made this talk extremely interesting, which I rounded up by wishing the participants a great stay in Barcelona, a city any art lover reading these lines should visit.
I hope this post has given you good ideas. Share it with all those whom it can be helpful for and, when it is time to act, think carefully about what is the differential value your online promotion must offer, if you intend your story (or, rather, that of your company) to be one of those online success stories you will be satisfied with due to its results.